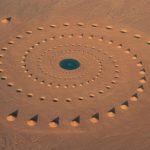 Book:
Cackletown and the Lone Chancers of Custard
Strange cackling occurrences rip through the fabric of realities, and seem to impact every story characters.
Story refugees appear and disappear unexpectedly, and the ones that are here to stay must be given new identities, roles and purposes.
After much confusion, Ed Steam manages to track the source of it all to a not so innocent Bea, whose self-realization and disappearing ego has launched the whole Universe on a nonsensical spin.
Could Ed and other unexpected allies bring back the balance to the verse?