July 2, 2016 at 1:29 am
#4069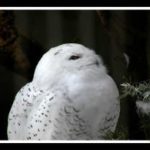 Flove
"Where the devil is everyone?"
Miss Bossy Pants looked around the empty office with a mixture of disappointment and confusion. She had been anticipating the surprised looks on her colleagues' faces at her unannounced return —she had no illusions about her popularity and knew better than to expect a joyous reunion—but the room was disconcertingly empty.
Hearing the door behind her, she spun around in relief. It was the new guy, Prout, carrying a brown paper bag and a take out coffee.
"Hello!" he said, hoping he did not sound as awkward as he felt and wondering if he could back out the door again. He had only met Bossy a couple of times and found her bluntness disconcerting. Terrifying, even. There was no reply, so, taking a sip of his steaming coffee, he bravely persevered.
"Welcome back. How are you feeling?"
"Are you the only one here? Where is everyone?" snapped Bossy Pants.
Ricardo took a deep breath and focused on a wilted pot plant on the window ledge.
God, I hope I don't start rambling.
"Connie and the temp, Sophie, went to Iceland … something about following a lead from Santa Claus and I've not heard from them since. And Hilda … I don't know where Hilda went to be honest. She emailed me a few days ago wanting to know what to feed Orangutans."
Bossy had paled. She seemed to shudder slightly and put out a hand to steady herself on a nearby desk.
"They eat mostly fruit," he continued, "but other stuff too of course. Insects and flowers and stuff like that. Honey I think, if they can find it I guess, and bark. And leaves. Mostly fruit though."
That's probably enough about the Orangutans. She is clearly not into it.
"I got a bit held up actually; there is a young boy outside drawing maps. Quite young … youngish. I am not sure how old really but he was little.They are bloody good too—there is quite a crowd out there watching him draw."
"Iceland," whispered Bossy, her face a deathly white colour.
"Yeah, Iceland. Keflavik … Miss Bossy, are you sure you are well enough to be back? You don't look so good. I mean, you look good … attractive of course … I don't mean you look bad or anything but you do look sort of pale. Are you okay?"
"Santa Claus." Bossy sat down slowly.
"Yeah … I know, a bit crazy, right? They seemed to think it was a really hot lead."
"Stupid idiots; the lead wasn't from Santa Claus— I will bet my life that it was from that depraved scoundrel, Dr Bronkelhampton! I heard through the grapevine he had gone to Iceland with a new identity after the Island fiasco destroyed his reputation—we covered the story at the time and it was huge—and now he is clearly after revenge. Dear God, what have they got themselves into?"