November 22, 2016 at 6:49 am
#4202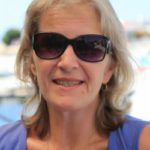 Tracy
Eleri hadn't seen hide nor hair of Yorath for several weeks, not since the last supermoon.. Her stocks of elerium were depleted, but she knew he would return in time. What was time anyway? The timing was always perfect, that was really all one could say about time.
When the timing was right, she knew that the right people would be drawn to her crafts. It was not a matter of advertising her magical wares in the usual way, no, it was a matter of allowing the magnetic pull. She was a magician after all, not a salesman, and her creations were not for everyone.
Her suppliers of materials were not the usual ones, although she did use ordinary common or garden ingredients as well from the local builders merchant. Yorath had appeared as if by magic ~ it was true, these things did happen ~ just at the right time. Her method had been perfected, but the recipe was missing one vital ingredient although at the time she had not known for sure what that ingredient might be. Then her old friend Yorath appeared, returning from his travels in the greenly mist drenched mountains of the far east.
"I thought those temples had claimed you forever, dear one," she said. "How good it is to see you! And how fetching that red silk is," she added, eyeing his jacket. "I must give further consideration to the colour red. That really is a most appealing shade of cherry."
Yorath smiled his famous smile, the smile she had missed so much. "I have something for you, Eleri, something more fascinating than my red silk jacket."
And that was how it started.