November 29, 2007 at 6:57 am
#475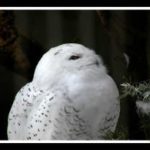 Flove
It had been real hard since Momma and Poppa weren't around no more. Twilight was four when they got shot dead, and she could hardly remember their faces now. Sometimes she had memories come to mind, this real pretty woman, brushing her hair at night. One hundred strokes, she would say, make your hair real pretty. It made her feel sad because she wished it were true.
Her brother Jo, he was only ten when they got killed. He was the one found them. They'd been shot. Jo, he took it real hard. Sometimes he'd get this far away and sad look and Twilight knew he was remembering. She wanted to hug him, but he'd be all shut off.
Anyways it was real hard to keep the ranch going after that. Her brother Elroy, he was the oldest. He was fifteen when Momma and Poppa died. So he took on being the man of the house. Sometimes he would try and boss Jo and her round, and Twilight would give him a real hard time. She was just jesting though, she knew he was just doing his best to keep the El Disperso Ranch running and she was real proud of him.
It was real hard though. Winter had been hard. They all were fearing they might have to sell the blue bull just to keep the wolves from the door next winter. Elroy, he was right pig headed though about that bull. Jo would say to Elroy "we have to sell that bull, Elroy" and Elroy would get mad and say "no ways we selling that bull Jo". One day they nearly came to blows over that bull.
It was the only time Twilight seen Elroy get real mad with Jo. They were real close those two. They were all close really. They had to keep together when Momma and Poppa died. Uncle Bart turned up at the news of their folks dying, wanted to take the ranch, but Elroy , well he got Poppa's rifle and chased Uncle Bart away. Elroy said he would have shot Uncle Bart had he tried any harder to take the ranch. Twilight would look in his eyes when he told the story and she knew he weren't jesting. A few others tried to interfere also. Somehow they all stayed together and kept the ranch.
Elroy won that blue bull. It was real rare and very fine and people would pay plenty for a bull like that bull. Elroy said he won it anyhow. He turned up with it one day, and he was real quiet. Twilight saw him whispering to Jo, and Jo looked real concerned. She thought it best not to ask too many questions and so she kept what she seen to herself. But she couldn't help but be wondering.
Twilight wanted to help take the load off her brothers so she got herself a job dancing in the saloon in town. She liked to call it performing though. Sounded more high class. She watched the other dancers till she taught herself to do it. She would hide in the saloon and watch them. That was one good thing about not having a Momma and a Poppa. She could pretty well do what she wanted. She liked dancing and she knew she were real good at it and pretty soon she was the dancer everyone wanted to see. She'd rather have a Momma and Poppa though, truth be told.
One of the other girls, Anna, she was real pretty too, got jealous and tried to get Twilight kicked out, said she was too young to be dancing . Anyhow Anna had a soft spot for Jo and so he soon sweet talked her round. Jo and Elroy were real good looking boys, and plenty of girls liked them so Twilight was pretty lucky to have them look out for her. ( Elroy said she should wear a blond wig for her dancing, like a disguise, and Twilight thought this was real funny. But she wore it anyway.) Anna got pregnant, and she said Jo was the daddy, but everyone in town knew she slept with plenty of fellows, and Jo weren't having a bar of it. Anna got real fat with the baby and had to stop dancing and now she lived with some old fellow who was always drunk and would eye up Twilight when she was dancing. Sometimes Twilight would tease Jo about the baby and call him "daddio" and he would get real mad with her. But could be his, that's the truth. Poor little baby but she were glad Jo weren't stuck with that Anna.
Twilight knew the men looked at her. She knew what they were thinking and she didn't mind. She weren't no fool though. She had plans. She was going to be somebody, not laid up with some damn sprog like that Anna. Some of the money she earned she'd give to Elroy, some of it she put in a tin can she kept hidden.
Last night some fellow from out of town came in. A sheriff. She heard the girls whispering and giggling about him. Sheriff Ted Marshall was his name. He was real fine looking and all the girls were in a flutter hoping he would look at them. Twilight wondered what he was doing in town. She hoped it were nothing to do with that bull of Elroys.