January 7, 2008 at 6:57 am
#641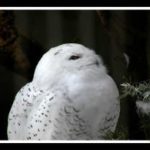 Flove
AN
EXCHANGE

WHICH

TAKES

PLACE

ON

THE

STREETS

OF

LONDON

DURING

THE

REIGN

OF

QUEEN

VICTORIA

:

'Ere!, I saw you take that.

Let go of me, I didn't do nothing.

I aint blind and I aint stupid, lad. I saw you put your thieving hand in this ladies handbag. Now what you got?

Nothing. Just this coin. It's for me mam, she's at home poorly, dying, and we aint got no food. 'Ere, take it. it won't happen again.

You're right it won't happen again because you'll be going to the gallows I'll be bound. I know your face. You're one of them Magpies. I've 'ad my eye on you for some time. You're clever at covering tracks I'll grant you that, but not clever enough it seems.

Look Mr Constable, I don't know nothing about no magpies, they thieving birds aint they? It was for me poor old mam, I swear to God, if I be lying may 'e strike me down dead.

No more blasphemy from you. I expect the good Lord's got better things to do than spend his time striking down lying thieves. Thing is you've been been caught thieving from this lady and it's not looking too good for you right now.

And I will thank you Ma'am for your courageous co-operation. said Constable Marshall O'Riley, turning galantly to the finely dressed woman, clutching her handbag tightly to her person. You have been victim of a heinous crime, and I would wish to trouble your gentle self no more with this matter. But I will thank you for your details and be assured I shall call upon you should we need you to give further evidence.

No sooner had the lady gone than Constable O'Riley turned to the young thief.

Now you listen to me carefully, young lad. I have an idea that, if you play your hand right, might save you from hanging.

I'm listening.

You and me is not two figures to be seen together, except for somewhere private. I want you to talk to the one what leads your little gang. I have an idea that could be of mutual benefit. I will let you go now, and you be here tomorrow same time, and I will tell you where the meeting will be held. I've 'ad my eyes on your gang for quite some time, all I needed to convict you was to catch you red 'anded, and I got that now. So If you ain't here, I know where to find you lot, and I swear I'll drag you in front of the magistrate. Do as I say though and we could all be laughing.