March 20, 2008 at 5:10 am
#809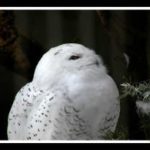 Flove
Adorning the enormous wooden door of Chesterhope Mansion was a heavy bronze knocker in the shape of an ornate dragon. The door stood slightly open.
Hello! Anyone there! Franiel called out several times, each time pushing the door open wider.
Only an echoey silence responded.
Franiel mindfully removed his boots. With a growing sense of excitement, as well as some slight trepidation if the truth be told, he entered the massive entrance hall. A black marble statue of a tiger reminded him curiously of his dream. To the left and right were doors, but after knocking gently, he found these to be locked.
In the distance someone began to play the piano, a slow and simple melody. Franiel followed the faint sound to the door at the end of the hallway. He entered a massive dining room, in the center of which stood a very long table with 12 highbacked chairs. The furniture was heavy and dark, but sunlight streaming in through the window mercifully lightened the atmosphere.
Crossing the room he entered the rear parlour from whence came the music. A woman sat with her back to him playing an upright piano. She had long grey hair, worn loose down her back. Franiel noticed how thin she was, and how straight she sat as her long fingers delicately caressed the keys.
Hesitantly he knocked, not wishing to startle her. She stopped playing and turned towards him. Her face was gaunt, and such a pale colour, he found himself wondering if it had been a long time since she had seen the light of day. But her eyes were alive, bright and intense, and she did not seem awfully surprised to see him there.
Hello she said, Who are you? I don't think I have seen you here before.
I am Franiel. I am sorry to arrive so unexpectedly … he began
Oh no! you mustn't be sorry, the woman interrupted, jumping up with a speed and agility which surprised Franiel given her otherwise frail appearance. She rushed over to him and then reached out and lightly touched his cheek. A look of wonder crossed her face and she stepped back.
Oh my goodness! You are real! she exclaimed in astonishment. I thought you were one of the others.