November 29, 2008 at 4:23 pm
#1222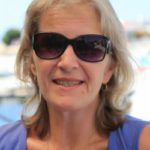 Tracy
"Oh no! Last night's frost has killed all the blibilong plants!" exclaimed Snettie, shivering in the unnatural cold. "Honestly, this global freezing is spoiling everything. If blibilong plants can't stand this cold, then nothing will grow here anymore, and I am sick to death of eating leopard seal with no greens."
"Ugh, don't remind me. What I wouldn't give for a nice fresh sun warmed bobbit fruit. All the smikkerts have migrated north as well, I haven't seen one for months" replied Snooter. "I don't know if I can stick around here for much longer myself."
"But this is our home, Snooter!" Snettie started to cry, her tears freezing on her cheeks. We're Sprealians, we've always lived here. Where will we go?"
Snooter hugged Snettie. "I suppose we'll have to go north, like the rest of them."
Snooter and Snettie gazed around at the deserted city. Alabash had been built around the shores of Lake Flom, in the mild and temperate regions of central Spreal (later, much later, Spreal was referred to as Gondwana, but Snooter and Snettie didn't know that. And they certainly didn't know that the remains of their civilization was to disappear under masses of ice for so long that all memory of them was long forgotten, and that anyone mad enough to suggest that they once existed would be considered a bit of a nutter).
"Snettie, I think the time has come" Snooter said solemnly. "I think we have to go north. There's only old Spagwan left here now besides us, and his daughter Illiofilly. We'll never survive here with just four of us, even if it didn't get any colder, and it is getting colder, every day. Why, the first four floors of all our buildings are iced up now for heaven's sake. What happens when the ice reaches the top floors? Then what?"
"We'll all be dead by then, Snooter" Snettie sighed "By rights we should probably be dead now. When we run out of furniture to burn to keep warm, then what? All the trees are dead and buried in ice."
"We'll come back though, when it warms up again. This can't last forever, and when it's over, we'll come back." Snooter said optimistically.
"How long do you think it'll be?" Snettie asked her husband.
"Oh, not long, a few years at most. Don't worry, you'll be back home before you know it, but for now, let's go and find some warmth and some decent food, eh?"
"Ok, but first I want to leave something, some message or clue or something, in case anyone comes back here before we do, so they know we're coming back"