December 2, 2008 at 1:04 pm
#1229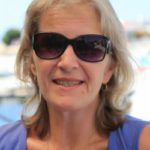 Tracy
"Is there a probable Becky still at the Serendib Facility ~ in-the-rural-mountainous-central-region-of Sri-Lanka-in-the-2030's ~ Godfrey?" Elizabeth hurriedly included some background information in her question to appease her publisher, the erudite and enigmatic Godfrey Pig-Littleton.
Elizabeth was amused to note that erudite was almost an opposite to rude, but as Elizabeth could vouch for, neither was mutually exclusive, as Godfrey was clearly equally at ease exhibiting both ends of the rude spectrum. But I digress, she said to herself, turning her attention to Godfrey.
"Elizabeth," he said with a frown, "At your request I have had installed all manner of information retrieval systems, both objective and subjective, and yet you will insist on asking me questions instead of accessing the information yourself." Godfrey shivered, attempting to wrap his velvet smoking jacket closer round his spare frame. The rich claret colour suited him perfectly, but it was clearly inadequate against the bitter cold. "Put another log on the fire, Liz, it's colder than a witches tit in here today!"
"Don't be rude, Godfrey" replied Elizabeth with a sniff. "I'm too cold to move, you do it. I've been absolutely frozen ever since Al sent us all to the South Pole. As a matter of fact, there's been a cold snap all over the globe, which is why" she continued "I am trying to get us all out of there and back to Sri Lanka! We don't want to start another Ice Age, Godfrey, this has to stop."
"Ah, those were the days" smiled Pig Littleton. "I remember it well. It all started when Aunt Jeanne du Bappe was writing her book and wanted more ice for her G&T. Somehow it all escalated out of control, and before you could say Boo to a Goose, the whole place was covered in glaciers. A few million years later, when she'd slept off the effects of the gin, it was just beginning to thaw…"
"Dear old Jeanne, where is she now? I haven't heard from her for…er, aeons."
"Oh, she's in fine fettle, got a job in The City you know. They say she's quite something in The City these days, got quite a name for herself in Design & Communications."
"Has she now! She's done well for herself then, last I heard she was tiling kitchens in New Venice."
Pig Littleton snorted. "Aunt Jeanne du Bappe, tiling in New Venice? Don't be ridiculous, Liz, you're getting your timelines in a twist. I expect that was one of her protegée's, Aunt Jeanne's been in The City for —well…"
Godfrey was uncharacteristically stumped.
Elizabeth wasn't going to miss an opportunity to tease her old friend. "For how long?"
"For a very long Now"
"Well, I must say, that's a fine thing isn't it, to start an ice age and then bugger off to The City while everyone else freezes their tits off" said Elizabeth, blowing on her hands to warm them.
"You do realize, Liz dear, that every time you mention the word Cold, or Frozen, or Ice Age, you are increasing the potential of the Ice Age in the Probability Pool?"
"Godfrey, the Probability Pool has frozen over. We'll be skating right over the top of it instead of dipping into it, if we don't start a thaw soon!"