October 5, 2007 at 9:37 am
#260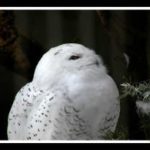 Flove
Arona and Mandrake sat side by side looking into the glass ball filled with sand. They had been practising for some time, and had both become quite proficient at shifting the sand.
So what shall we make now Mandrake? Something we both like maybe?
A fish perhaps? suggested Mandrake
Oh excellent idea! and no sooner was it thought of than the sand would shift accordingly.
Scrambled eggs I think too, on chunks of homemade bread, said the still hungry Arona, and chocolate!
Some milk for me, said Mandrake
Hmmm not sure about that Mandrake. Lots of cats have allergies to cows milk.
Mandrake rolled his eyes And chocolate might make you fat, he said, but was I so rude as to mention it? and Mandrake created a hairy cow, and a farmer to milk the cow.
Arona laughed, and created a little sand langoat, just in case the stubborn Mandrake changed his mind. Langoat's milk would be much better for him she thought.
The glass ball was now filled with a miniature world of sand objects.
Arona leaned back against the wall and stroked Mandrake. She felt very fond of the grumpy cat. The feeling of being able to create whatever she wanted had been fun. Perhaps, she thought, her creations were rather rudimental at this stage, but then already she could feel bigger things brewing within her as her confidence grew. She felt as though the sand game had focused her, like a beam of light which shone only on that which was intended.
Arona closed her eyes and allowed her mind to open and reach out, something she knew she had always been able to do easily, but her fear of the "madness" had made her cautious and hide these abilities, till she became unsure of them. The "madness" was the term the people in her Village had given to the poor wretched wandering ones, who claimed to hear voices and communicate with Gods. Once as a child she had seen the Villagers drive one of these poor souls from the Village, shouting and abusing him. She did not really understand what he had done, only that the Villagers were afraid of him. So Arona had felt it was better to keep some things to herself.
Arona left her mind open and allowed images to enter. Some of the images she did not understand, and she let them flow on, enjoying the energy of them notwithstanding. She saw a dragon, it was not the one with the mouthful of riddles, but another one, a baby one she felt. Her ability to see pictures was quite rusty, but she felt a connection with this baby dragon and a great fondness for it.
She felt a great peacefulness in her body, a knowledge that walking in the world of magic would be easier from now on