October 18, 2007 at 12:17 pm
#301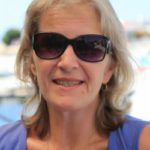 Tracy
Illi was quite pleased with the sand dragons.
HHHMMM, they don't repulse me like dragons usually do. I think it's because they are sand dragons, and sand is so much nicer than slimy cold scales. Well! Illi thought, I really wouldn't know if they are slimy or cold, because, for the love of all-that-is, I would not choose to venture that close!
Illi chose to ignore her rather paradoxical musings on loving all that is, which would by definition include the beastly dragons, and turned her attention to the sand giant slouching patiently at the end of the beach.
Now giants, that's another thing entirely. I am quite enamoured of giants, and this one looks so familiar!
Illi leaned back against the sand dragons bulky body and closed her eyes, reminiscing about her early years as Illi Fergusson, and her eccentric family.

When Illi was a young child she rarely saw her parents, the eccentric Lord Gustard Willoughby Fergusson and his charmingly batty second wife, Floribunda Chaiise-Loriket. Illi stayed at home in the anscestral country pile in Dorset, Rubbingdon Hall, with Nanny Chraddock while her parents travelled the world in search of giant bones and artifacts. Their travels took them far and wide, from the jungles of South America to the deserts of North Africa; from the mountains of Spain to the arid eternity of the Australian outback.
Illi used to play a game with Cranky (as she affectionately called nanny Chraddock) in the long months while her parents were away, called Wish House. Every room in the sprawling Elizabethan house was a different time and place, and the moment they entered the room they imagined themselves to be different people, in other times. Petunia Duster the maid loved to join in too; consequently not alot of housework got done, but with Gus and Flora always off travelling, nobody minded. Playing was, after all, so much more important than dust. In fact, a thick layer of dust made the rooms all the more mysterious and magical.