August 5, 2014 at 1:06 pm
#3376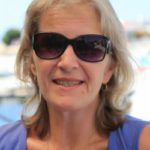 Tracy
Much to everyone's surprise, Boris called an extraordinary meeting for all the villagers. When Adeline had approached him with a proposition that was troubling her, in his infinite wisdom and practicality, he decided that absolute clarity and open discussion was the only solution. The topic of discussion was the trip to the island with Sanso ~ who wanted to go, and who was willing to stay behind to attend to the animals and the gardens and so on. After several hours of talking and the inevitable sidetracking and joking, interruptions to replenish drinks, fetch snacks or cigarettes, or visit the bathroom, it became apparent that everyone wanted to go, some more enthusiastically than others.
"I have had a spontaneous inspiration to go," said Lisa, "And I am a big believer is spontaneity. But I am also a big believer in responsibility, and can't be spontaneous and responsible at the same time ~ unless I can offload the responsibility onto another responsible individual for the duration of my spontaneous holiday."
"So what you're saying then is that if I don't stay home to feed the dogs, then I am denying you your right to be spontaneous?" asked Jack.
Lisa frowned. "If you had just offered to do it, Jack, I could have credited myself with simply trusting it to fall into place. Now you are making me complicate it!"
"I have an idea" suggested Etienne, "That might work for everyone. Let us consider that we need allow no time for travel, as teleport travel is instantaneous, and we need not concern ourselves with money, as timetravel is without financial cost. We can all go, as long as we do it in relays. Unlike traditional holidays, where people save up their money, make arrangements regarding leaving their responsibilities, take time to reach a destination, stay at that destination for a certain time period, and then return, we do not need to concern ourselves with any of that. I suggest we split up into two smaller groups and alternate being present on the island, with our presence here in the village."
"Now who's complicating it!" remarked Lisa.
"I think it's a good idea" Adeline piped up, to a general murmur of agreement.
"If I may say a word" Sanso stood up and looked at each of their faces in turn. "I must be making a move tonight. And all I need to know is who will be coming with me. Fanella and Lisa?" They nodded in agreement. "And which of you intrepid fellows will join us? Ivan?" Unused to being noticed, Ivan nodded and blushed. "Good! Then Mirabelle, Igor, Boris and Adeline can be team two. Jack, Etienne and Pierre, you can be on emergency stand by to assist where needed in either location."
"Does everyone know how to teleport?" asked Mirabelle. " I mean properly teleport, to the right place at the right time?"
Sanso laughed. "Well, we are about to find out."