December 3, 2016 at 8:24 am
#4231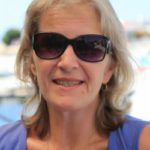 Tracy
It had been many years since Eleri left the service of Lord and Lady Teacake to make a life of her own in the woods, but she continued to visit Lady Jolly from time to time, arranging her visits to coincide with the Lord Mayor's trips abroad. It was not that Lord Leroway wouldn't have made her welcome ~ rather the reverse ~ in fact he found it hard to keep his hands off her. Eleri had no reciprocating feelings for the old scoundrel, but a great deal of affinity and affection for the Lady Jolly, a kindred soul despite their seemingly different stations in the life of a small rural township.
Lord Leroway Teacake had not been born a noble, nor had the Lady Jolly. Leroway had a dream one night that he had been made the Lord Mayor of Trustinghampton in the Wold, and in the dream he was asking his teenage neighbour, Jolly Farmcock, for advice on what to say to the villagers in his inauguration speech. It appeared that the pretty girl with the curious eyes was his partner in the dream, and the dream was so vivid and real that he set his sights upon her and courted her hand in marriage. Jolly was bowled over by his ardent attention, and charmed by his enthusiasm. Before long they were married and Leroway was ready to continue his dream mission.
Leroway was tall and broad shouldered, and prematurely bald in an arrestingly handsome sort of way. Despite his size, he had a way with intricate mechanisms; he had the manual dexterity of a watchmaker, and a fascination for making new devices with parts from old broken contraptions. Had it not been for the dream, he would have happily spent his life tinkering in the workshop of his parents home.
But the dream was a driving compulsion, and he and his new bride set off to find Trustinghampton in the Wold, as the feeling within him grew that the villagers were expecting him.
"Where is it?" Jolly asked.
"We will know when we find it!" replied Leroway. "Hold on to my coat tails!" he added a trifle theatrically. Jolly smiled up at him, loving his exuberance. And off they set, first deciding at the garden gate whether to turn right or left. And this is what they did at every intersection and fork in the road. They paused and waited for the pulling. Not once did they have a difference of opinion on which direction the drawing energy came from. It was clear.
They arrived at the newly populated abandoned village just as the sun was setting behind the castle ramparts. Wisps of blue smoke curled from a few chimneys, and the aroma of hot spiced food hastened their steps. A small black and white terrier trotted towards them, yapping.
"We have arrived!" Leroway announced to the little dog. "And we are quite hungry."
The dog turned and trotted up the winding cobbled street, lined with crumbling vacant houses, looking over his shoulder as if to say "follow me". Leroway and Jolly followed him to the door of a cottage with candle light glowing in the window.
The dog scratched on the cottage door and yapped. Creaking and scraping the tile floor, the door opened a crack, and a young woman pushed her ragged dreadlocks over her shoulder with a grimy hand, peering out.
"Ah!" she said, her face breaking into a smile. "Who are you? Well never mind, I have a feeling you are expected. Come in, come in."
The door creaked alarmingly and juddered as it scraped the floor. Leroway scowled at the door hinges, suppressing an urge to take the door off the hinges right then and there to fix it.
"My name is Alexandria," the woman introduced herself when the travelers had squeezed through the opening. She kissed them on both cheeks and gestured them to sit beside the fireplace. "We haven't been here long, so please excuse the disarray."
Noticing her guests eyes on the bubbling pot on the fire, she exclaimed, "Oh but first you must eat! It's nothing fancy, but it is mushroom season and I must say I have never had such delicious mushrooms as the ones growing wild here. Let me take your coats ~ I say, what a gorgeous purple! ~ sit, do sit!" she said, pulling a couple of rickety chairs up to the table.
"You are too kind," replied Jolly gratefully. "It smells divine, and we are quite hungry."
"How many people live here?" asked Leroway.
"Twenty two now, more are arriving every day," replied Alexandria. "Eleri and I and Lobbocks were the first to come and we sent word to the others. You see," she sighed, "It's really been quite a challenge down in the valleys. Many chose to stay, but some of us, well, we felt an urge to move, to find a place untouched by the lowland dramas."
"I see," said Leroway, although he didn't really know what she meant by lowland dramas. He had spent his life in the hills.
He tucked into his bowl of mushroom stew. There was plenty of time to find out. He was here to stay.