August 7, 2019 at 3:40 am
#4755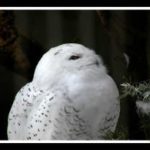 Flove
"Welcome, Everyone!" said Mater. She had entered unnoticed and was standing in the doorway regarding the assembled group and looking rather more lewd than welcoming. She had worn a pantsuit for the occasion, a relic from the 70's made of red garbardine. Fortunately, the forgiving nature of garbardine added a little stretch, but even so the cloth clung rather too tightly to Mater's curves.
"Oh, lord love ya! " said Finly. "Look at you! You've not dusted that pantsuit off since you got it out of the chest, have you!" She hit Mater with her duster and a cloud of dust enveloped her.
"Way to go, Mater!" said Devan.
"What are you doing, crazy old woman?" shrieked Dodo. Unfortunately her mouth was full of bread roll and it sounded more like, "Woowawuooingwazyolewoom?"
"She's aboriginal?" asked Sanso looking at Dodo with interest.
Prune snorted. "We aren't quite sure where she is from but she is an interesting specimen."
"I expect she is rip snorting drunk again," said Mater after the dust had subsided. "Anyway, I just want to say it is a pleasure to have you all here. I hope you are finding enough to eat. If you need anything, Bert here is your man."
"Thanks ever so much," said Arona, smiling charmingly and gently wiping the lizard with her paper table napkin before popping it back under her turban.
Bert grunted and wiped his mouth with the back of his hand. "We aren't used to this many folk staying at one time," he said. "But yeah, welcome all. So, what are you all here for?"
"It's to do with a doll, actually," said Maeve. Shawn Paul looked at her, impressed with her boldness.
"A key," said Arona, waving the key in the air.
Mater stumbled and reached out to the door frame for support.
"Bloody hell," said Bert.