January 2, 2008 at 10:48 pm
#623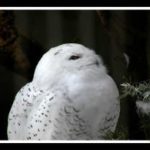 Flove
Elizabeth Tattler stared morosely at her screen. Her long hair, formerly her crowning glory was wild and matted, small bald patches had formed where she had begun to habitually pull at it. Her beautiful violet eyes for which she was famous were bloodshot from weariness.
Ms Tattler was known planet wide for her series of children's books "The Fickle Four". The exploits of Almad, Tinigrump, Samnuf and Bekipo were beloved by children of all ages and planetary connections, although perhaps most endearing to those of the Fumari dimension who had a natural disposition for exploits of such fickleness. The catchprase "Bit rude Tinigrump", and "Madder than Almad" had become part of the national vocabulary in recent years.
Formerly Ms Tattler had written, with limited success, novels of a more adult nature, drawing on her numerous marriages for creative inspiration. However her publisher had asked her to create a series about four friends who were on a mission to create other worlds, the focus being on "providing positive and fun role models" for children growing up in these difficult times of planetary upheaval. The works were in the science freakshow genre of writing and the popularity of the original novel had been unprecedented, taking Elizabeth and her publisher by surprise and leading for the demand for many more.
Ah, she sighed, and then spluttered as she inhaled the dusty, smoky air, but what a noose this has created. Her yellow nicobeck stained fingers touched her neck and then ran agitatedly through her hair. For at some point, when did it start? the story had begun to take a life of its own. She no longer felt in control as plots became more and more bizarre. She felt unable to follow anything through, creating endless threads which seemed to lead nowhere. She looked around her small office, everywhere was the evidence of stories started and discarded, screwed up pieces of paper covered in frenetic doodles littering the floor.
The telepooh began to buzz. She knew it was Bronkel her publisher before his face came up on the screen.
I know you are there Elizabeth. Will you pick up please!
In a fit of rage Elizabeth picked up the telepooh and threw it across the room, where it narrowly missed Lana, one of her 20 fainting Mongoats she kept as pets. Lana fainted for a few seconds in fear and Robert X, her pet Magpie, hopped around delightedly, Bugger the telepooh, Bugger the telepooh! he screeched. Poke its eyes out! Poke its eyes out.