June 28, 2008 at 1:32 pm
#953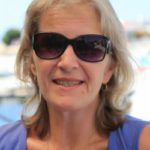 Tracy
Primary Becky woke up as the sun was sinking behind the coconut trees. The grounds of the Serendib Facility were striped with the long golden shadows of evening as Becky sat up in the wicker steamer chair, rubbing her eyes and mumbling the last few remembered words of a dream….. Luce is calling…which she promptly forgot.
Never one to keep a good thing to herself, Becky had a sudden impulse to call Tina in New Venice and tell her about Serendib. She loved the name Serendib: 'serendipity.' Becky had fallen in love with the magical island, and wanted to share it.
She had a feeling that Tina would like it here.