August 12, 2008 at 3:09 am
#1032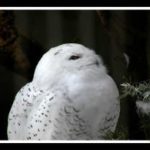 Flove
Finnley looked appraisingly at her reflection in the mirroor of the staff toiloots. She turned her head, surveying herself from different angles. Sure, her hair was cut very short, but she had always thought it looked quite fetching and stylish, and so easy to care for.
She turned over the empty cleaning bucket so she could stand on it to get a better view of her body in the mirroor. Perhaps the baggy blue cleaning dungaroos she wore were not the most flattering on her slim figure, yet incredibly practical nonetheless, with 6 large pockets. She had bought several pairs on special, so she could alternate them.
That Elizabeth Tattler was clearly just one of the mindblown ones. Mad as Almad.
And getting worse by the day!
Perhaps it was just THAT time of the moonth, but for some reason Elizabeth's insistence on referring to her as a male had really hurt Finnley today. Ever since she had attempted to help Elizabeth with the Island story by modifying the love scene , just slightly, Elizabeth had been intent on undermining Finnley's sexooality. Not only that, she appeared to be fabricating Finnley's involvement with the noovel she was writing. Just yesterday she had overheard Elizabeth telling her publisher, Bronkel, that Finnley was telepoothically implanting evil suggestions in her head.
Finnley shook her head again, this time in bewilderment. For Foocks sake, someone should do something about that woman, before it is too late!
Studying herself in the mirroor again she undid the top 3 buttons of the shirt she was wearing under her dungaroos and made a mental note to buy a poosh-up bra after work today. She mussed her hair up in what she hoped was a sexy look and made her way to clean the computer gooks office.