September 13, 2007 at 6:35 am
#131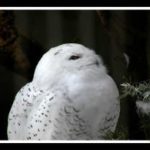 Flove
Arona was lost. She had been lost for quite some time now and had got over the initial surprise this realisation had given her. It was not very often now that she questioned her decision to leave the others. She had tired of their endless journeying, always in circles, always moving and yet never seeming to move beyond the confines of the small village.
One day she told them she was leaving. She wasn't even sure if they heard her but still she set off, wearing her heavy black cape and carrying a small bag of her most treasured possessions.
Arona had not been sure of the cape, it was so heavy, yet she feared the cold nights and loved the security of it's warmth. It had been a gift from her parents, a long time ago, when she was just a child. Wear this cape and one day it will bring you happiness, her mother had said.
Her mother said many odd things and had left on a journey of her own a many years ago, so Arona had never really been able to find out what she meant. Magically the cape had grown with her body, moulding itself to her.
The worst of the winter cold was over now and Arona found the cape almost unbearably heavy at times, yet she could not quite bring herself to leave it behind. Sometimes she would take it off, relishing in the lightness and feeling the warmth of the sun on her body. She always put it back on though, just in case she needed it one day.
Arona pulled out a well worn map from her bag. The map had been a gift from a travelling wizard who visited the village a few years ago. Arona had given him food and shelter and he repaid her kindness with the map. He seemed to think it was quite generous of him and Arona had thanked him politely. To be honest it was not really much use to her as she had no sense of direction, not even knowing which way north was, and not knowing where she was going anyway. She preferred just to follow whichever way seemed lightest at the time. But it was handy having the map because when she met others on the journey who asked her where she was going, she would wave her map at them. It made her look good, she thought, and saved her from too many questions.
That day as she sat on a rock pretending to ponder her map she became aware of a faint sound of music in the distance. She had not heard music for such a long time. Once on her journey she had passed a wandering minstrel and begged him to play for her so that she could dance. In exchange she had lent him her cloak for a while to keep him warm.
She felt the music beckoning her.

Fiona loved Quintin's drawings. They had a feel of magic and lightness and she was entranced by them. They were like the children's films she had been watching lately, with many layers to them and touching something inside her mind, a distant memory which felt strangely close.
Her own drawings felt heavy to her, and she had made a decision not to paint again unless she felt inspired. She did not really understand inspiration, only knew that she was tired of trying so hard.