October 12, 2014 at 9:33 am
#3545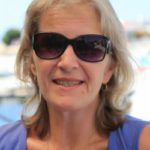 Tracy
It was the look on Aunt Idle's face when she saw them that scared me. There's something strange going on, and not just everyone acting weird, that's pretty normal around here, but this was a different kind of weird.
When Aunt Idle nearly suffocated me with that big hug while she was trying to hide that piece of paper, I didn't think anything of it. Probably hiding another bill I thought, not wanting us to worry about the debts piling up. Mater wandering off like that was pretty strange, but old people do daft things. I knew all about it because I'd been reading up on dementia. They imagine things and often feel persecuted, claim someone stole their old tea set, things like that, forgetting they gave it away 30 years ago, stuff like that. So I wasn't worried about either of them acting strange when Clove and I decided to go treasure hunting in the old Brundy house, we just decided to out and explore just for the hell of it, for something to do.
The Brundy house was set apart from the rest of the abandoned houses, down a long track through the woods, nice and shady in the trees without the sun glaring down on our heads. Me and Clove had been there years ago but we were little then, and scared to go inside, so we'd just peeked in the windows and scared each other with ghost and murderer stories until we heard a bang inside and then ran like hell until we couldn't breathe. Probably just a rat knocking something over, but we never went back. We weren't scared to, it was further to walk to the Brundy place and there were so many other abandoned houses to play in that were closer to home.
We weren't scared to go inside this time. It was a big place, quite grand it must have been back in the day, big entrance hallway with an awesome staircase like in Gone With the Wind where Scarlett fell down the stairs, but the stair carpet was all in shreds and some of the steps banisters were broken, but the steps looked sound enough so up we went, for some reason drawn up there first before exploring the ground floor rooms.
Clove turned left at the top of the stairs and I turned right and went into the first bedroom. My hand flew to my mouth. I wonder why we do that, put a hand over our mouth when we're surprised, well that's what I did when I saw the cat mummy on the bed. I didn't scream or anything, not like Clove did a minute later from the other side of the house. It wasn't a mummy with bandages like an Egyptian one, it was just totally desiccated like a little skeleton covered in bleached leather. It was a fascinating thing to see really but the minute I heard Clove scream I ran out of the room and down the landing. It's not like Clove to scream. Well who screams in real life, the only time I ever heard screaming was in a movie. People usually say what the fuck or oh my god, they don't scream. But Clove screamed when she saw the room full of mannequins because to be fair it did look like a room full of ghosts or zombies in the half light from the shuttered windows. She was laughing by the time I reached her, a bit hysterically, and we clutched each other as we went over to open the shutters to get a better look. It was pretty creepy, even if they were only mannequins.
They were kind of awesome in the light, all covered in maps, there were 22 of them, we counted them, a whole damn room full of map covered mannequins in various poses, men, women and kid sized. Really clever the way the maps were stuck all over them, looked like arteries and veins, and real cool the way Riga joined up with Boston, and Shanghai with Lisbon, like as if you really could just travel down a vein from Tokyo to Bogota, or cross a butt cheek to get from Mumbai to Casablanca.
We hadn't noticed at first that we'd been shuffling through a load of paper on the floor. The floor was covered in ripped up maps, must have been hundreds of maps all torn up and strewn all over the floor.
"There's enough maps left over to do one of our own, Corrie" Clove said, reading my mind. "Let's take some home and stick them all over something."
"We haven't got a mannequin at home though" I replied, but I was thinking, why not take a mannequin home with us, and some maps, and decide what to do with them later.
So that's what we did. We gathered up the biggest fragments of map off the floor and rolled them all up and used my hair elastic to hold them together, and carried a mannequin all the way home. The sun was going down so we had to hurry a bit down the track. Clove didn't help when she said we must look like we're carrying a dead body with rigor mortis, that made us collapse laughing, dropping the mannequin on its head. Once we got the giggles it was hard to stop, and it made our legs weak from laughing.
We got home just as the last of the evening light disappeared, hauled the mannequin up the porch steps, where Aunt Idle was standing with her hand over her mouth. Well, that was to be expected, naturally she'd be wondering what we were carrying if she was watching us come up the drive carrying a body. It was later, when we unfolded the maps, that the look on her face freaked me out.