September 21, 2007 at 6:33 pm
#200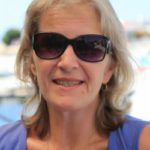 Tracy
Lord Wrick was reading a bedtime story to his great grandson, Cuthbert. A huge open fire roared beneath the stone mantelpiece, and cast tall flickering shadows in the dark corners of the room. Cuthbert snuggled in to his great grandad, who pulled the red tartan shawl up under his chin. The Orkney Islands were cold in September, and a chill draught was ever present in the ancient castle. Cuthbert's twin sister India Louise had already been taken to bed by Nanny Gibbon, who would read her a story in the nursery.
"Back from the depths of his sleep, the dragon Naasir exhaled in a puff of smoke" read Great grandfather Wrick. "He'd just woven a wonderful dream…"
A parcel had arrived at the castle yesterday, delivered by a travelling artist, who had been invited to paint portraits of the Wrick family. There was no message with the parcel, and the artist, Bill Jobsworth, explained that an old woman in black had given it to him at the crossroads, asking him to deliver it to Cuthbert and India Louise Wrick.