March 15, 2008 at 11:15 pm
#794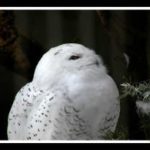 Flove
Franiel dreamed of strange eggs being dropped from giant birdlike creatures in the sky. Some of the eggs exploded into flashes of light in the inky darkness of the night sky. He fell to the ground and hid his face in his arms and waited. He could hear the highpitched noise of the eggs falling, getting louder and louder as they approached the ground, and he knew his life was in the hands of the gods as to whether or not he was destroyed.
At last all became quiet. He raised himself cautiously and began to examine the earth to see what damage had been caused. The dog of Leonard accompanied him, yet all of a sudden it ran from him. All else was forgotten as Franiel followed the dog, fearing for it's well being.
As if in pursuit of a hare, the dog ran and ran, eventually coming to a large mansion and running in through the open door. The walls and floors of the mansion were made of marble, ornate pillars and statues graced the wide entrance way. The mansion appeared to be deserted, yet Franiel had no thought for that, only of bringing the dog to safety.
The dog disappeared into one of the many rooms of the palatial hallway with Franiel in hot pursuit. The room was empty save for a large Bengal Tiger, a magnificent and regal creature, radiating a strange power from it's shiny yellow eyes. The tiger was about to take the small dog in it's mouth, and Franiel grabbed a branch from a tree which was lying on the ground (and within his dream he wondered how the branch came to be there) and fearlessly placed it in the mouth of the beast. The branch was woefully inadequate, a mere twig in the jaws of this powerful beast, yet it distracted the tiger sufficiently for the dog to run to safety.
Now Franiel faced the beast alone, perplexed, yet strangely unafraid.